Listen on Apple Podcasts
Listen on Spotify
Listen on Google Podcasts
In this episode of The Dyslexia Life Hacks Show Matt is talking to Jacquelyn Davies, she is the Founder, CEO and Mum-In-Chief of Clever Noodle.
Clever Noodle creates tabletop games to help children to read. Their first game Kangaroo Cravings is currently on a Kickstarter campaign which ends on 30th November 2022.
During this podcast Matt and Jacquelyn talk about her career in politics, how her passion for education grew, and why she decided to leave her politics and law career to pursue a successor in education. During her career in education, she found her passion in helping children who are struggling when it comes to learning to read. Jacquelyn details her beliefs in the errors in the American education system, when it comes to learning how to read.
When her son came along, she discovered he was dyslexic. Her and her husband moved him around various schools before finding one that would help him in the way he needs. During Covid lockdown restrictions, she discovered how to game the learning process. During this episode Jacquelyn goes to detail how Kangaroo Cravings can assist children, parents, and teachers alike in bringing their children's reading up to grade level.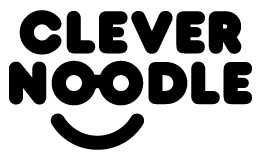 Selected Links